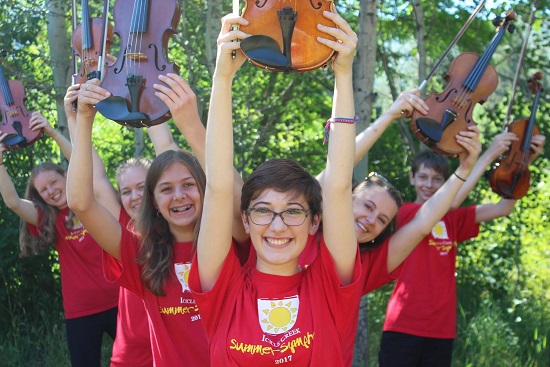 DONATE TODAY AND BETTER A LIFE
At Icicle Creek Center for the Arts, our passion is inspiring the human spirit. We believe art connects us inside and out. We create education, experiences and events that bring art to life. With your help, we can continue delivering high quality, lifelong learning experiences to students around the region with lasting impact.
OUR DONORS ARE OUR MEMBERS
At Icicle Creek Center for the Arts, any donation of any size makes you a member. Your tax-deductible contribution ensures that arts education and inspiring performances will continue for the students, artists and audiences throughout North Central Washington.
Any donation in any amount still makes you a supporting member of Icicle Creek with all the associated benefits.
Please complete the form below and click on "Submit" to make your donation.
To submit this form, all "*" fields must be filled in.
THANK YOU FOR YOUR SUPPORT OF THE ARTS!
Icicle Creek Center for the Arts is a 501(c)(3) charitable organization as designated by the IRS. Contributions are deductible to the full extent allowed by law. Icicle Creek's EIN is 91-1650005
Other Ways to Give
Click here to make a Recurring Donation.
Give by Phone
You can make a gift by calling: 509-548-6347x1 or 877-265-6026x1

Give by Mail
You can also give by printing a form and mailing to:
P.O. Box 2071, Leavenworth, WA 98826
HOW MEMBERSHIP WORKS:
How long is my membership valid?
Your membership is valid for one full year from the date of your most recent donation. Any additional donations you make during the year will be added to your original donation and, should you move into a new membership category as a result, you will receive notification of your new benefits.
How do membership renewals work?
You will receive notification one month before your membership is to expire, but you may make a contribution at any time during the year and it will result in a new one-year membership.